Hello all, first post.
I've always liked forums for other vehicles I've owned,
haven't gotten around to joining a NV forum until now.

I've got a 2015-2016 (I forgot) Nissan NV200 Cargo
as a work van, It's pretty nice.
Recently went to upgrade the speakers, here are some parts links,
with some pictures and a bit of how it went / future plans:
PARTS LINKS:

Speakers
https://www.parts-ex...4-ohm--294-2703
Speaker Rings
https://www.amazon.c...0?ie=UTF8&psc=1
Amplifier
https://www.amazon.c...0?ie=UTF8&psc=1
Line Converter (not used yet)
https://www.amazon.c...0?ie=UTF8&psc=1
PHOTOS: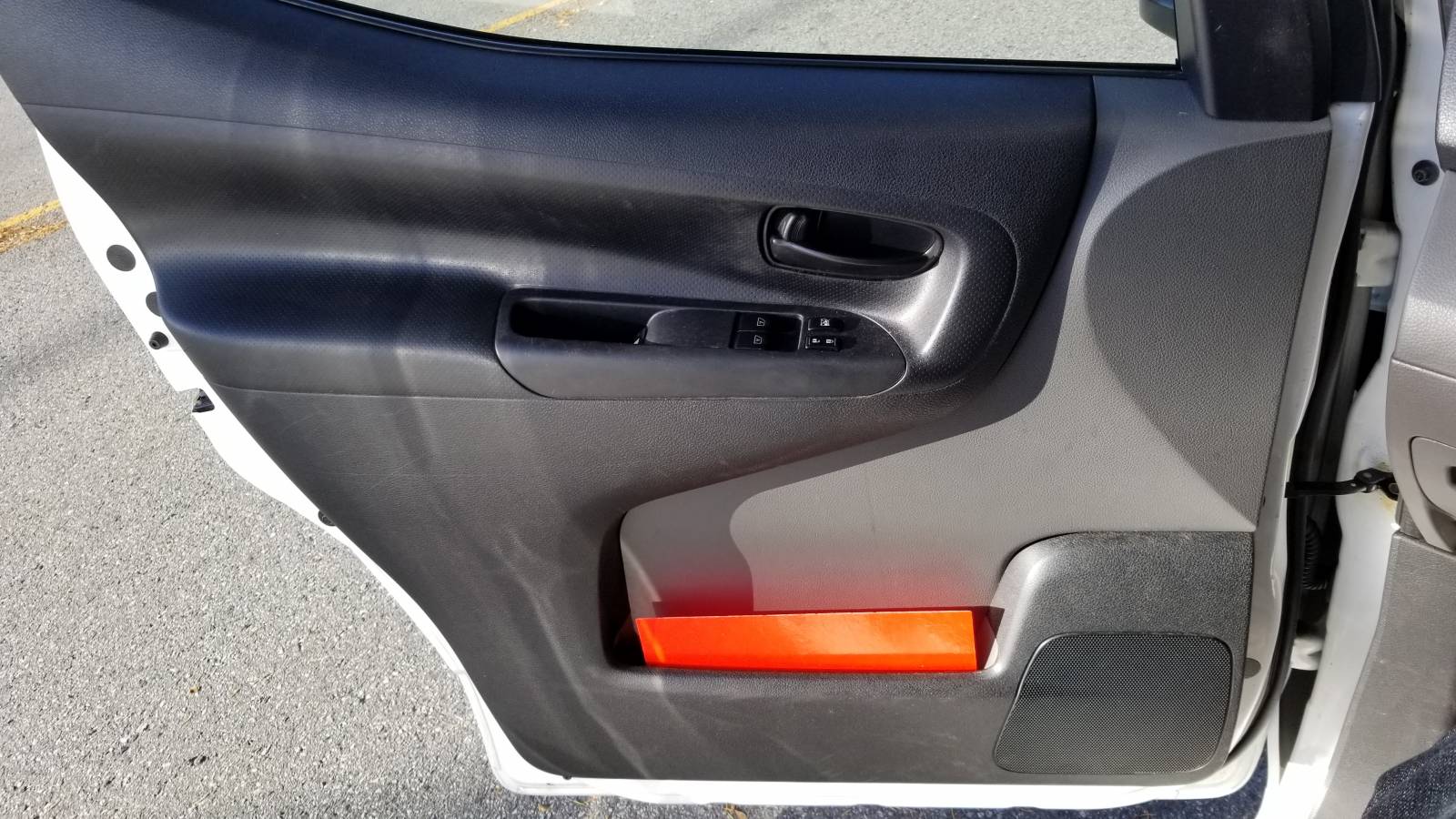 So this is me just staring at the door, I'm familiar with the process in concept but have never tried myself.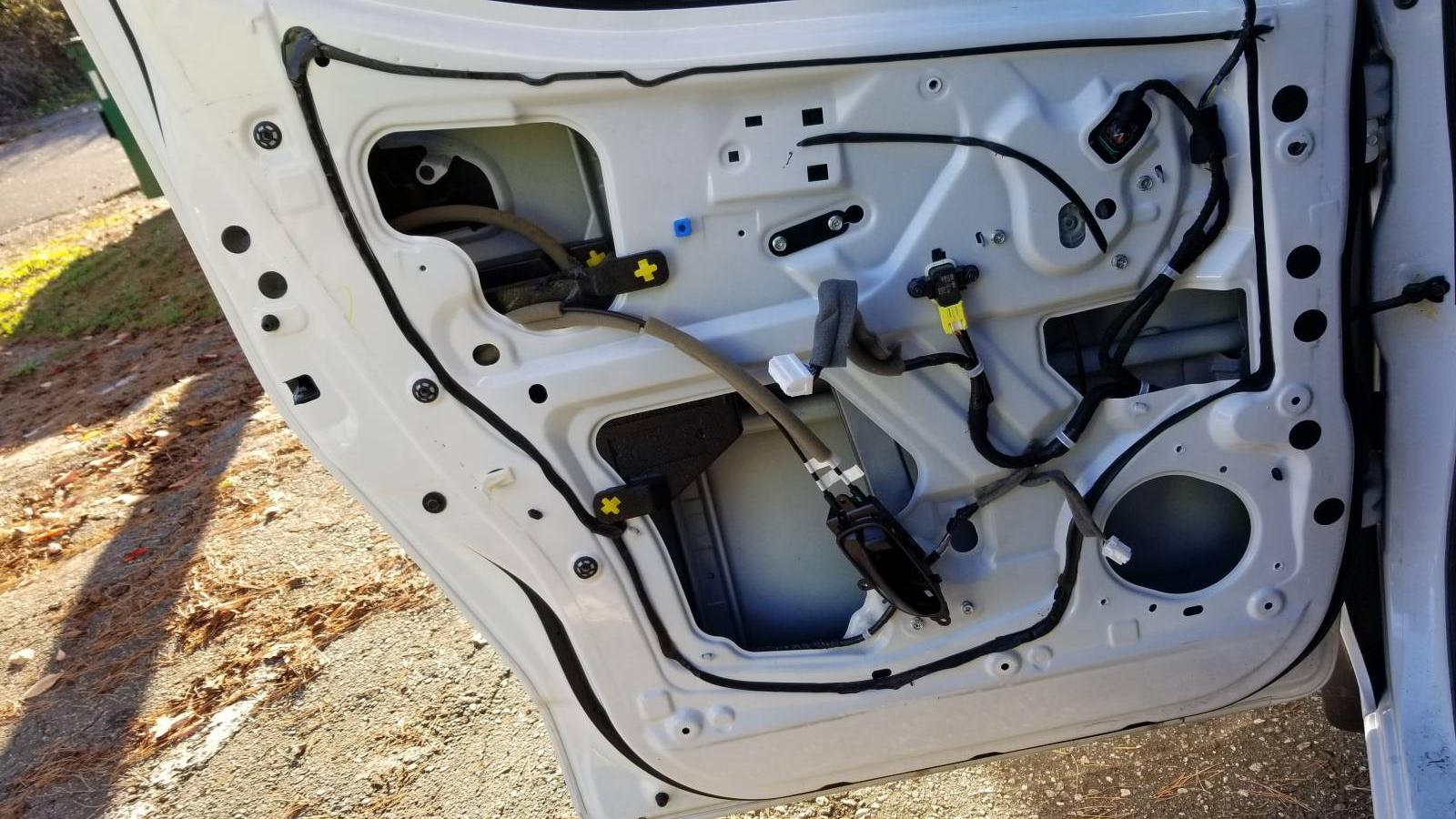 Ok got the door panel off, vapor barrier off, speaker/housing combo removed.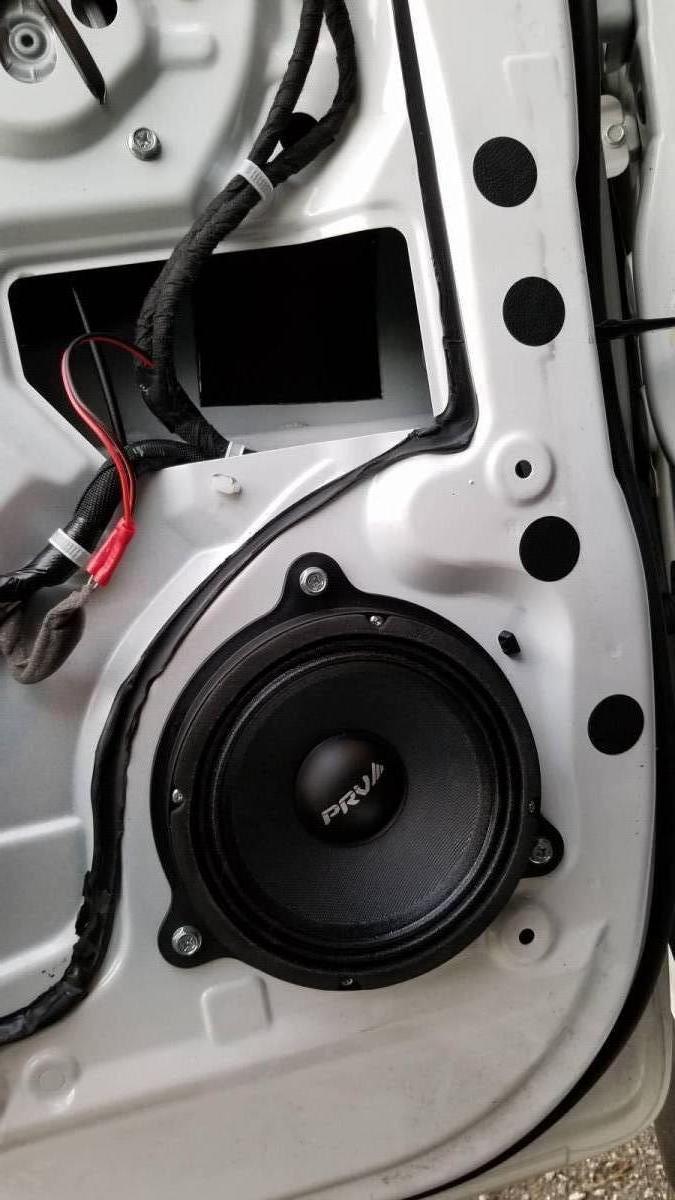 Speaker installed into trim ring, and onto door, wiring spliced; note that the window goes down so that part of it is right behind the speaker, I got lucky and the speaker I chose left me with maybe 3mm clearance.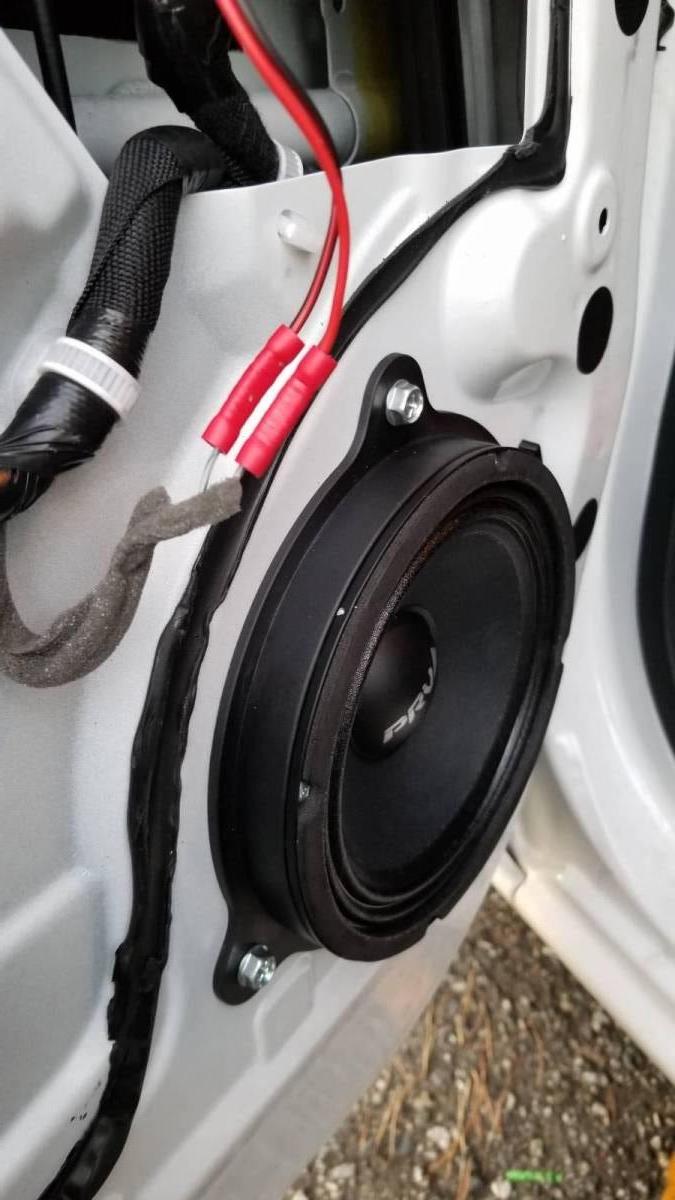 The new speaker / ring does not protrude as much as the stock speaker, not sure if that will be an issue (perhaps the stock one makes contact with the door panel and this one does not, may need to add some foam or something)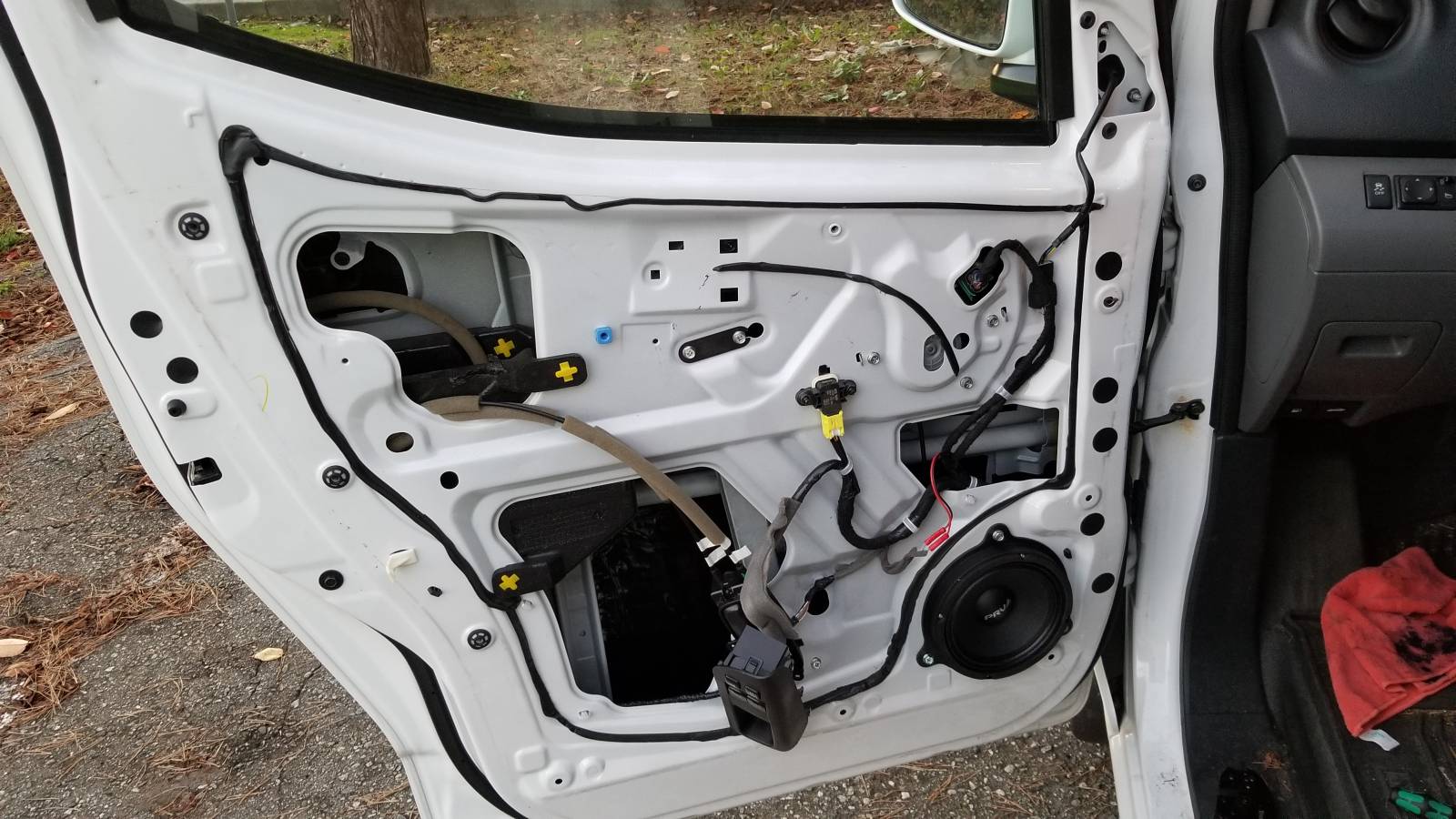 I added some dynamat (just paid the absurd Lordco price for 10sqft) next time I'll get some from Amazon or Parts Express. [The black sheet on the inside, some more in the upper section] It made the door sound nice and solid, thats for sure.
So got it all back together and tested it out, works... BUT with the higher impedance / power handling / stiffer speakers was a volume downgrade with the stock... what 14watts RMS? per channel.
Was really displeased at first, even though I kinda knew that was going to happen, but the speakers seem to have broken in a bit, and are sounding a bit better.
Time to try and makes sense of the harness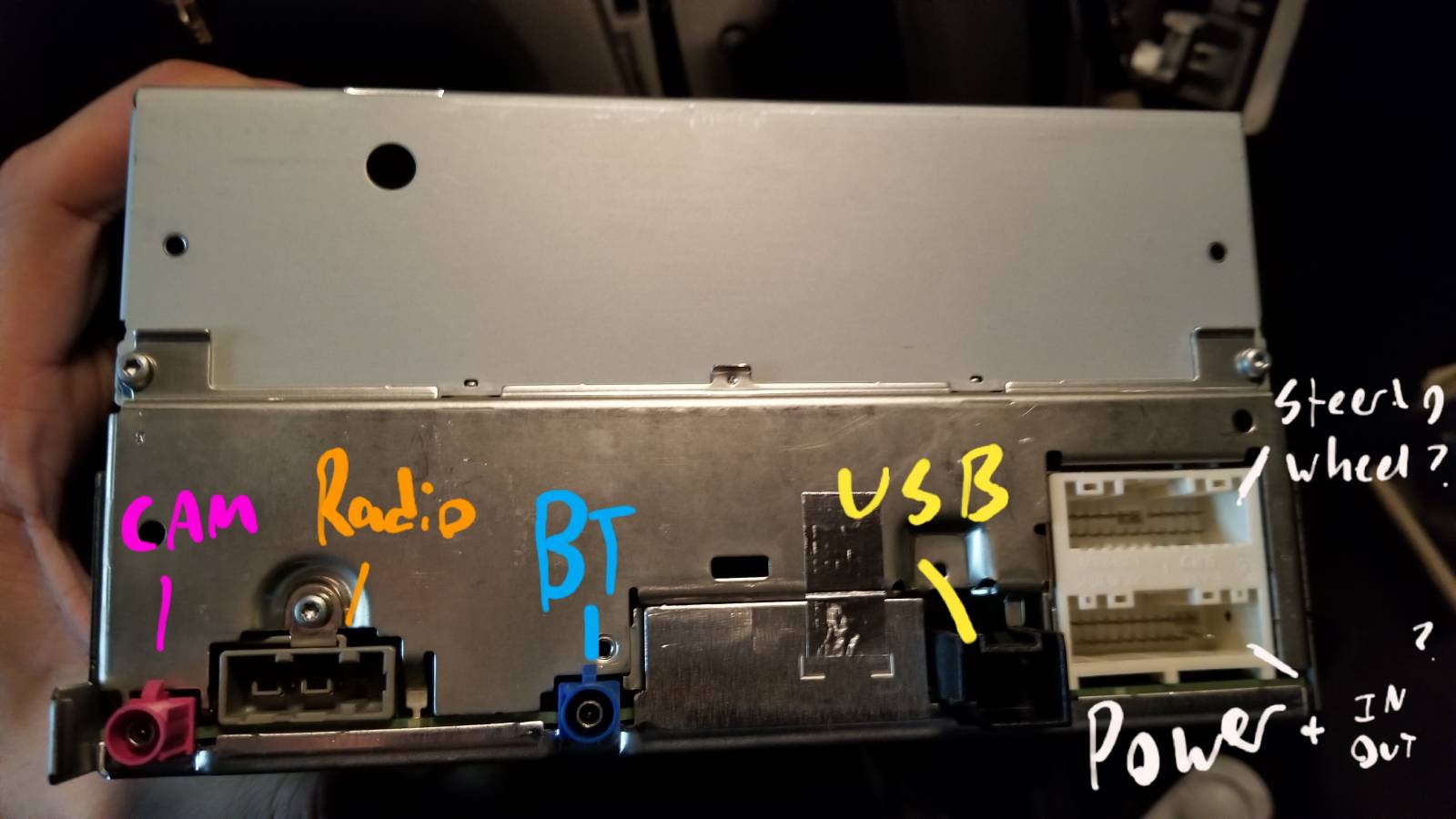 I think I got it figured out, does anyone have any links to schematics of the connector pins on the right? (the white plugs)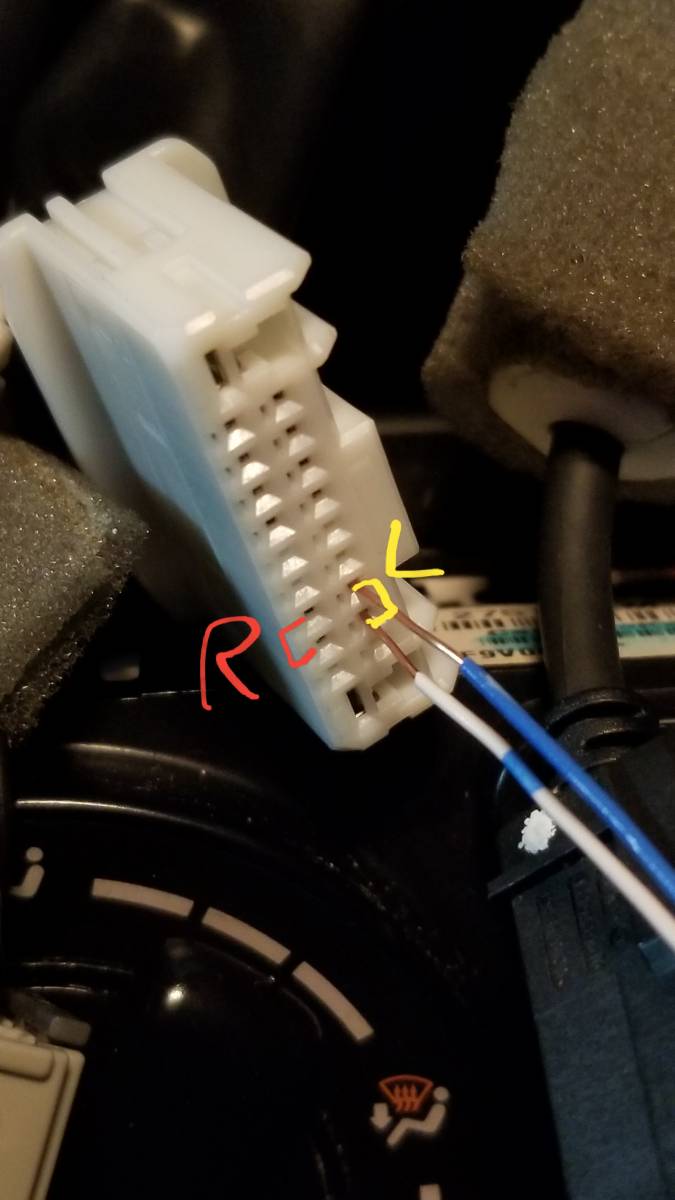 So was able to figure out where the speakers were by using a multi-meter to measure ohms, speakers read like ~3.7ohm directly measured but was getting ~4.5ohm from the plug(s).
Just to test if it will actually sound better with more power, I MacGyvered the amp directly to the speaker plug:


Worked well for the test, nice good volume, major rattling / resonance problems now though.

I broke one of the door panel plugs in the lower corner by the speaker so that is vibrating away, other vibration seems to be just from the general flimsiness of the door, going to need some major sound deadening work to get it where I want it =(
Various other parts in the car (for example the seat belt height adjuster (on the B pillar) resonates and creates and irritating buzz at certain frequencies.

Just lots of stuff to do.

FUTURE PLANS:
Tweeters: The door speakers are pretty full range but they just can't do it all, even well powered. Not sure If I want to go with standard tweeters or I was also thinking of trying some "Motion Transformer" Tweeters:
https://www.parts-ex...r-pair--275-195
Subwoofer: As above the door speakers just don't cut it, I thought it would be fine for the punchy stuff say 70-90hz and it sounds ok but the door panel vibrations are the problem. I'm thinking of designing and building custom low-profile ~10" sealed sub boxes that will go behind each seat (stereo subs). Than thought of doing something up the center between the seats (van has a bulkhead) like a long thin box with a 10" in the middle and maybe 2x 8" passive radiators.
I've always liked sealed sub's over ported, I've never tried a passive yet but would like to.
Any advice is appreciated, Right now I'm getting power for the amp from the 12v socket at the rear of the center console, seems to provide plenty of power without blowing a fuse ~150w tested but I will ultimately be running some heavy wire from the battery back to that area but not quite sure how.
Not sure If i want to keep stock and use line level converter(s) or get an aftermarket (was looking at those android atoto ones) which may have just enough power on its own for the doors / tweeters, with a sub handling the lows say >100hz.
The other crazy idea I had was making a line array of 2" speakers across the dash by the window but wasn't sure if that would interfere with the passenger airbag (even though it wouldn't be covering the cutout area, just by the window)
I really like the Nissan and with all the driving I do for work getting the sound nice and refined would be a real treat for those long drives or being stuck in traffic.